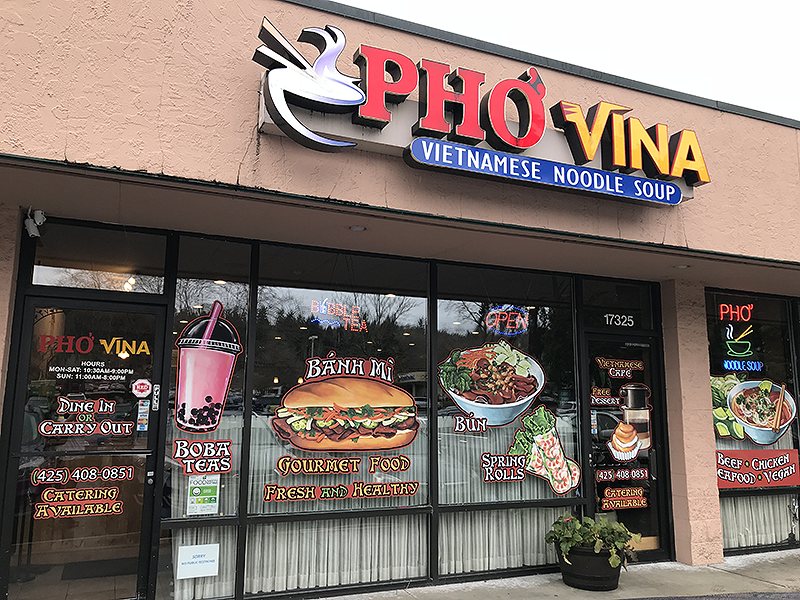 Phở Vina is owned and operated by Khiem Nguyen and his family. Nguyen is also the chef and is known for his Phở, a Woodinville favorite.  Khiem makes the broth used in his Phở recipe from scratch, a meticulous 10-hour-plus process, using fresh, high quality ingredients, delivering a distinctive, mouthwatering flavor.
Choice of ingredients range from eye-round of steak and well-done brisket, to chicken breast, to a vegetarian combination of fried tofu and mushrooms. Add in the plate filled with fresh lime, bean sprouts, sliced jalapenos and fragrant basil leaves and you have a large steaming bowl of comforting noodle soup that is impossible to resist.
In addition to Phở, we serve a variety of other flavorful Vietnamese specialties.  We take pride in providing fresh & quality dishes, a clean and welcoming environment, and outstanding service to our customers.  You'll love our casual dining  setting as well, a place where friends and families can sit down and enjoy a great meal together.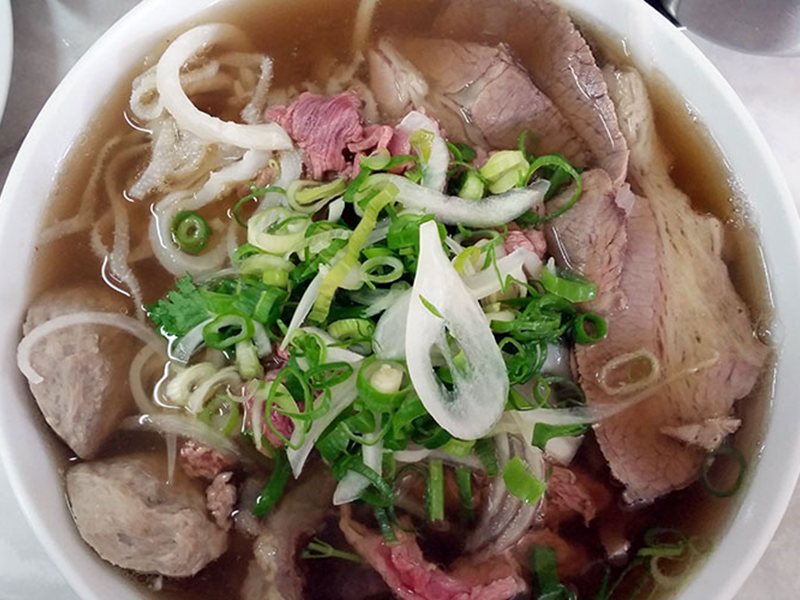 "Thanks for Coming Back
Again & Again!!!"
Our Master Chef
"The secret is in my very special broth and the freshness of our ingredients."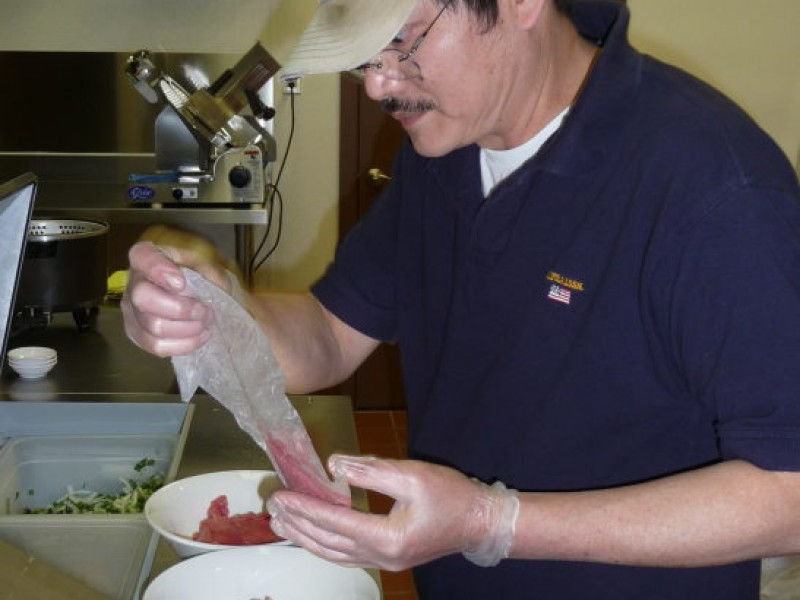 What Our Customers Are Saying
Haven't been here for over five years and this will now be my go to Pho spot.  Best in town.  Apparently, the owners have taken over management and everything was great, from the service to the food and at inexpensive prices for awesome portions.  The service was great, and they welcome all feedback.  And they provide free cream puff deserts, another best in town rating for me.  My toddler ate half the cream puff (because she tends to only eat a few bites of everything and wants a brand new one) and the owner was asking for feedback and was concerned that the cream puff was not up to par, so I had to explain that it was just my toddler being a toddler and that the desert was great.  Will be back for sure.  Highly recommended.
I'm a Amazon restaurants driver and we deliver a lot from this restaurant. I decided to try it .  I should have tried it sooner it was amazing.  I got the lemongrass pork chop with extra veggies.  It was so good and the family is so nice there customers are #1.
This is mine and my boyfriends favorite local pho place!!  We visit every couple weeks.  Their broth is amazing and the service is so great!  They even taught my boyfriend who never had pho the proper techniques.  Such sweet owners.
Great Pho.  This might be the first pho I finished without adding any sriracha.  Love sriracha, and generally like to crank up the heat on anything I eat, but the broth was too good to alter with hot sauce.  My new favorite pho place.
This is our go to place for Pho and other great Vietnamese dishes! The pho broth has great flavor and doesn't need much added other than to personalize it to your personal taste.

We have only done take out but the owner took the time to tell us how to achieve the best take out experience i.e. Proper way to cook it when ready.

Every time I have picked up orders from here everything is so fresh.  All off the ingredients for the pho as well as the noodle salad bowls are absolutely perfect. Fresh Fresh Fresh!

I have dietary restrictions and the owner is always accommodating and helps me find items that work.  Takes the time to answer all my questions so I can avoid items I can't have.

The family is coming down with a cold so I'm planning to go back again today for more!
Great pho, nice, clean and excellent location.  The Thai tea is also delicious.  Will be back for sure.
Consistently one of the best Pho restaurants in the area.  Always friendly, always very fresh ingredients, and available on Amazon Prime restaurant delivery (for lazy people like me!)
My favorite place to get pho 🙂 always good food and great staff.  Definitely recommend!
Such a wonderful pho place!  Every. Single. Time I have excellent service!  The owners really care about the customers and the service!  The food is always great and they offer a lot of pho sizes which is appreciated!
Really solid flavored pho, good prices. I do recommend they put the bubble tea in a shorter glass so the straw can reach the tapioca in the bottom! But it was also good, soft and chewy boba.
If I could give this place 10 stars, I would.  I've been to quite a few pho places and this one is by far my favorite!!!  My fiancé and I drive 30 min+ because of the food, the service, and the amazing owners.  The broth at this place is ABSOLUTELY PERFECT.  It's beyond flavorful with just barely a touch of siracha and hoisin sauce needed.  Even if the place is crowded, you get attention within a few minutes.  The owners are always sweet and attentive without being over the top.

We learned today the man behind the broth, cooks it for about 9 hours.  He puts his heart and soul into his food and you can taste it!  Like they told me tonight, "treat your customers like you would treat family."  Pho Vina does just that.
OUR HOURS
MONDAY – SATURDAY
10:30am ~ 9:00pm
SUNDAY
11:00am ~ 8:00pm
425-408-0851